Happyness delivered.
Use Happy Day Eats to order pickup or delivery from your favorite restaurants, including Main St Grill, Mystic Cafe, Southway Pizzeria, Taco Time, Tomato Brothers and Zany Graze.
Try it now and receive 25% off your first order!*
*Discount applies to first-time orders on the Happy Day Eats app or website. It is automatically applied when you register an account or install the app, and expires in 30 days.
FAQs
What's the difference between the app and website?
The app stores your order history and payment methods without needing to re-login.
What are the fees?
Delivery orders have a $15 minimum and a $5 delivery fee. There is no minimum or fee for pickup orders.
Where do you deliver?
We deliver to Clarkston and Lewiston. Enter your address here to see what is available in your area.
How do I get the first-time discount?
It is applied automatically when you register online or install the app.
Can I see what's available before I install or register?
Of course! You can browse available restaurants and menus here.
Questions? Contact us!
Easy. Convenient. Delicious.
It's never been easier to get a delicious meal delivered.
We offer pickup and delivery from many of our restaurants in Lewiston and Clarkston.
Order from your favorites.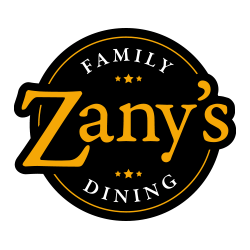 We offer pickup and delivery in the Lewiston-Clarkston area from Main St Grill, Mystic Cafe, Zany Graze, Southway Pizzeria, Taco Time and Tomato Brothers.
FAQs
Delivery fee is $5 per order.
We deliver primarily within the Clarkston and Lewiston city limits.
Hours and availability subject to change.
To see what's delivering to your area, please enter your address here.
Looking for our restaurant menus?
See All Restaurants & Locations
Copyright 2022 Happy Day Restaurants